These must-have RV apps will make all the difference in your travels next year and beyond! Make a New Year's resolution now to make your vacations next year more efficient, exciting, and stress-free. These RV apps will help! They're some of the best RV apps that will help make your travels in your new or used RV easier, more convenient, and even get faster help in the event of a roadside problem. Best of all, most of these RV apps are free!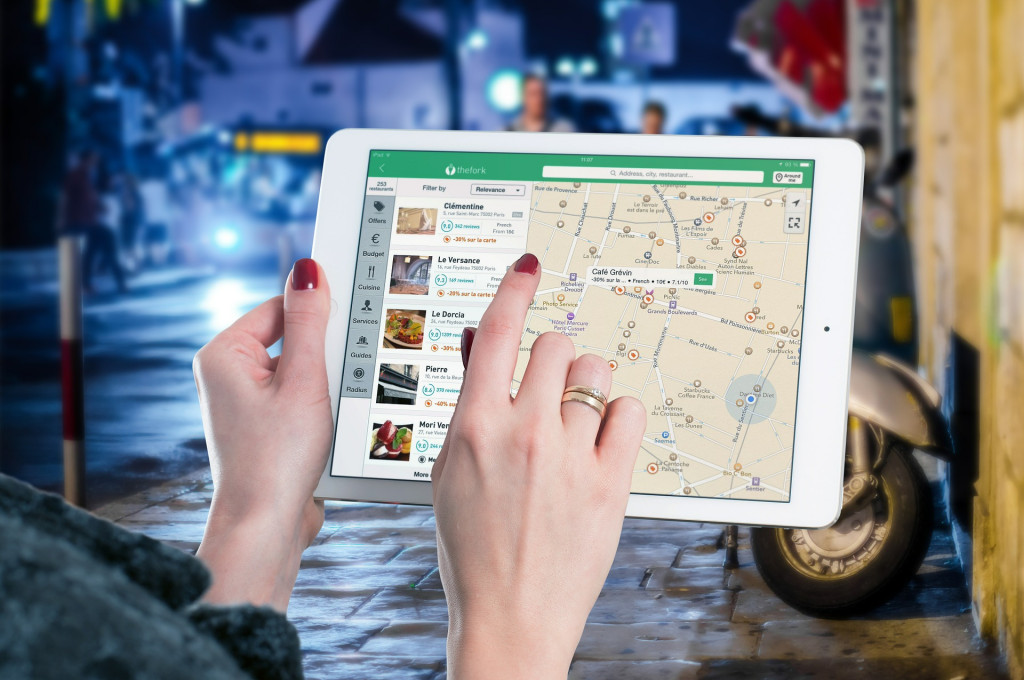 Overnight Parking
Get the Overnight Parking Finder app immediately! You guessed it – it'll help provide locations (and directions, too!) to free overnight options.  Of course, Walmart store parking lots are always convenient because they provide both a place to park and the ability to do a quick shopping trip to restock the pantry in your new or used RV.
The RV Parks and Campgrounds app gives you options that are specifically commercial RV parking lots. This app also sorts its database of parks and campgrounds based on rankings, so you can feel confident about finding a place that other campers before you have given high marks.
On The Road
Both Waze and Google Maps give you real time updates about road delays, accidents, construction, and more. Waze is extremely user friendly and helps you navigate easier than ever through traffic and finding the best route for getting where you want to go.
You'll also want the GasBuddy app if you want to find the cheapest gas price in the area. You can search and compare gas prices in your immediate area so you can make sure you don't overpay at the pump. You'll see the savings from this RV app start to add up fast!
Weather & Convenience
The WeatherBug app gives you current conditions and updates on any severe weather alerts in your area. It also includes a Doppler radar, so you can see what you're driving in to as well. Since weather conditions can change quickly, this is definitely one reliable and accurate RV app that is a must-have.
And let's face it, all RVers need to know where the closest RV dump site is. The Sani Dump app includes these listings, along with a map to get there and hours of operation. The last thing you want to do is put this task off. Get it done safely and responsibly using the Sani Dump app!   And if you're crossing state lines, the State Lines app will be a life saver. Each state has different laws, and this is a great RV app to have so you can check on what directly pertains to you, such as cell phone laws, rest stop parking, and firewood regulations.
If your family is needing to upgrade your new or used RV, contact us today. We can help you pick out exactly the RV your family needs, and you can use these handy RV apps for everything else you might need while traveling!