We know that your fur baby is part of your family, and you don't want to leave home without them. We've prepared these helpful RV tips for traveling with your pet so you can having the best trip possible!
An Ounce of Prevention…
…is worth a pound of cure! Preparing your beloved pet for a road trip is worth it, especially if they've never been on a long distance trip before. Pets can experience motion sickness or other travel discomforts just like people. They can even feel anxious or agitated, especially if prior experiences with rides in the car have a negative connotation – like going to the vet or separation anxiety. So, defeat the fear by shifting their mental association. Take them out for a few fun trips in the car, like heading out on a hike or going out for a treat. If your concern has to do with the length of the trip, take them on short car rides and gradually increase the distance.
One of the most important things you can do is schedule a quick visit with your vet beforehand. Make sure their shots and tags or updated, if that's been overdue (it's been a rough year and appointments have been hard to schedule and/or follow through with!), and get your pet microchipped if they aren't already. Even the most loyal of pets may dart out the RV door in an unexpected moment if they're feeling anxious or startled, and knowing they're microchipped can give you peace of mind if that happens.
If you're concerned about motion sickness, now is the time to ask your vet about a sedative to use on the drive.
On The Road
Pets need to stretch their legs, get some fresh air, and do their business just like people! Plan for extra stops along the way and expect that this will add to your travel time.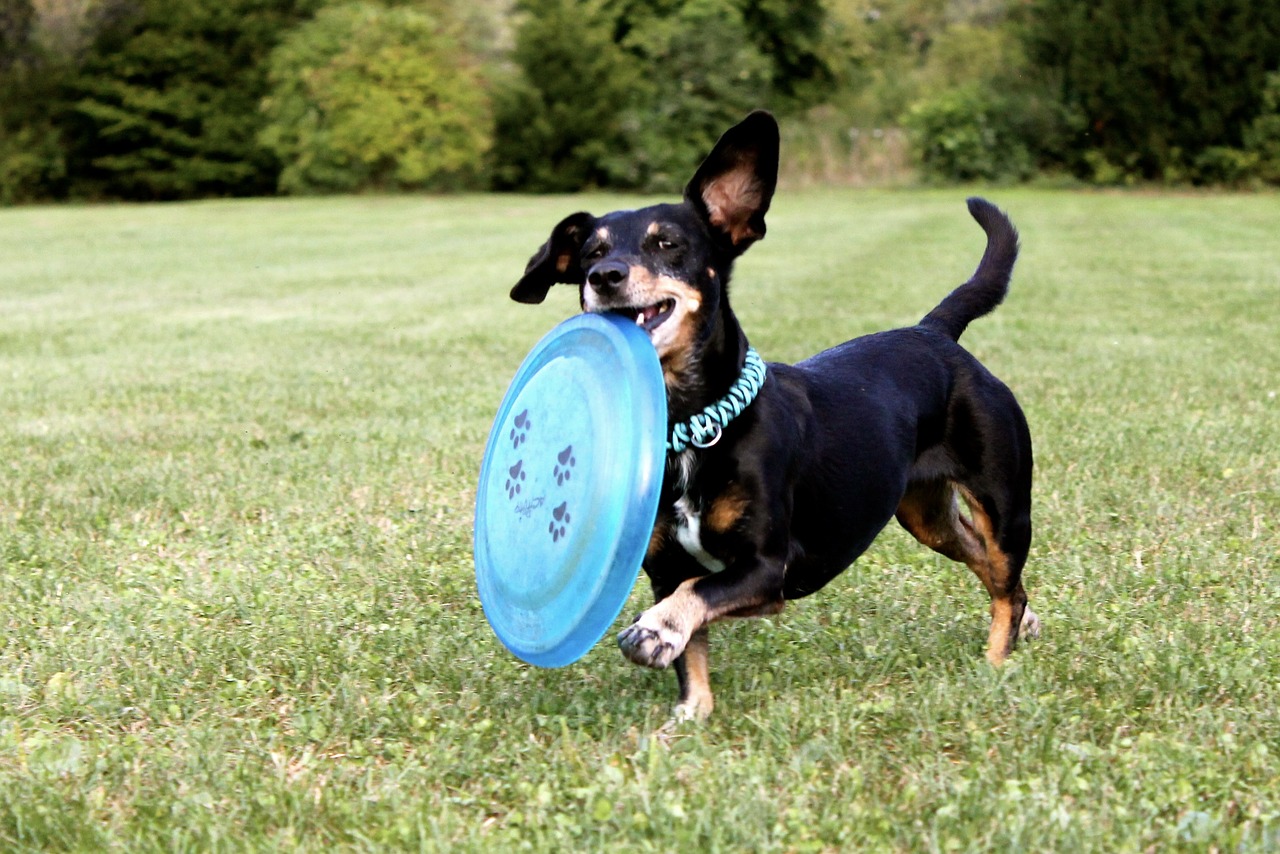 Make sure to bring along their favorite toys, too! Playing fetch with a ball or frisbee is a great way to run off some energy at these times.
Pet Friendly RVs
Some RVs are designed with your fur baby in mind! Ask us about any of our new or used RVs that feature a pet feeding dish that slides in and out for your convenience. It gives your pet a placed to eat and also keeps the food and water mess-free and contained. We'd love to help you pick out the perfect RV that's ideal for your needs and the needs of your pet, so contact us today!