If you're looking for a fantastic place to go RV camping in northern California, it doesn't get better than San Francisco! San Francisco is a historic, beautiful, and impressive hub of natural beauty and cultural highlights. And there are plenty of family friendly things to do and see. I first visited San Francisco when I was 12, and I've never forgotten it. Here are some of the top things to do in the San Francisco area.
Top Tip: Use Public Transit
San Francisco is a busy town and the traffic can be overwhelming! With so much to see and do, take advantage of public transit. Finalize your next day's plans the night before in your new or used RV, then take off early in the morning for a full day. Utilizing San Francisco's public transit system can save you time, frustration, and confusion trying to navigate.
Chinatown
Chinatown in San Francisco is the largest Chinatown enclave outside of Asia! This will be a cultural feast for your senses. Shop, eat, and explore. You won't want to leave! Learn more about the culture, history, and attractions of Chinatown in San Francisco here and make sure it's a stop during your San Francisco camping trip.
Golden Gate Bridge & Golden Gate Park
You won't want to visit San Francisco without snapping an iconic photo of the Golden Gate Bridge. The nearby Golden Gate Park is home to more than 1,000 acres to explore: the Japanese Tea Garden, the California Academy of Sciences, Conservatory of Flowers, museums, a carousel, and more. Give yourself a full day – or more! – to spend at this beautiful park. Click here to learn more and plan your visit.
Alcatraz Island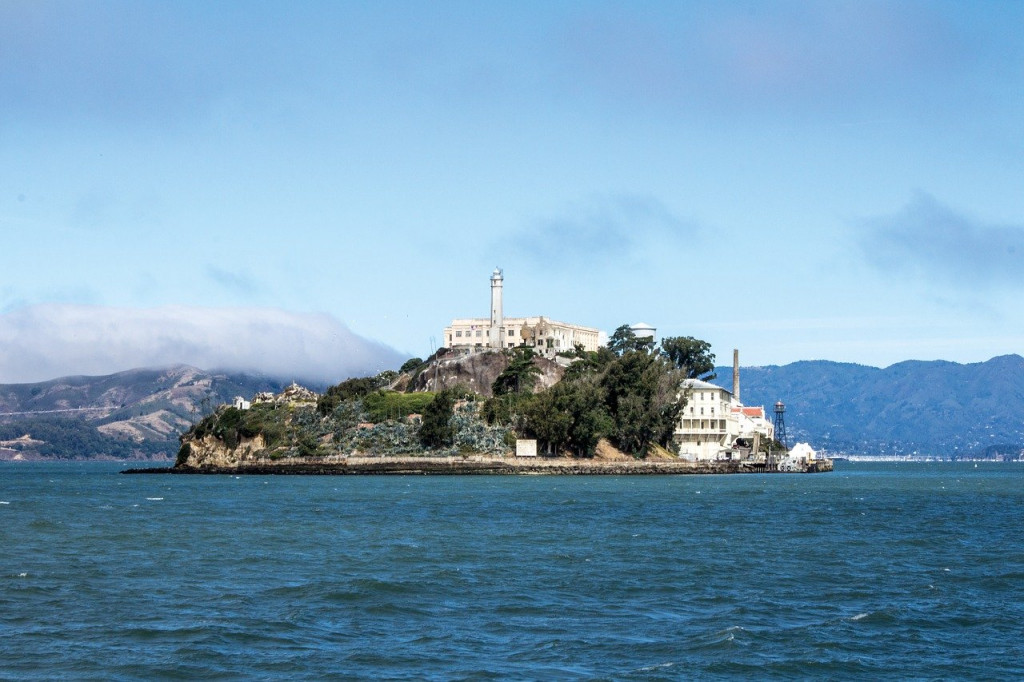 Alcatraz Island, now operated by the National Park Service, is an amazing step through time if you have any history buffs in the family! Used over the years as a fort, military prison, and a maximum security federal penitentiary, this historic stop will give you chills as you tour the facility. Learn more about planning your visit to Alcatraz Island here.
Fisherman's Wharf / Pier 39
Waterfront dining, shopping, sea lions, street performers…Pier 39 in the heart of Fisherman's Wharf will be an experience you never forget! This fantastic waterfront community is waiting to provide you with the best fresh seafood around and countless photo opportunities. Find out more about visiting Pier 39 and Fisherman's Wharf here.
Muir Woods
No San Francisco camping trip would be complete without appreciating the immense natural beauty of the historic redwood forests! Take your sight seeing at John Muir Woods slowly – you'll want to soak it in. There's something about the age and size of the redwoods that not only reconnect you to nature but give you a sense of place in time, size, and history. Plan your visit to Muir Woods after reading more here.
Your RV camping trip to San Francisco will be unforgettable, and may become a family favorite for years to come. There are plenty of RV camping options near San Francisco, so start planning your best vacation yet in your new or used RV. Have RV service or shopping questions before you get on the road? We can help. Contact us today!