From fall to early spring, my favorite kind of meal is anything served in a bowl and eaten with a spoon! This hearty and filling camp recipe for Beefy Noodle Soup is easy to make while you're camping in your new or used RV – and I wouldn't blame you if it becomes a staple in your meals at home, too!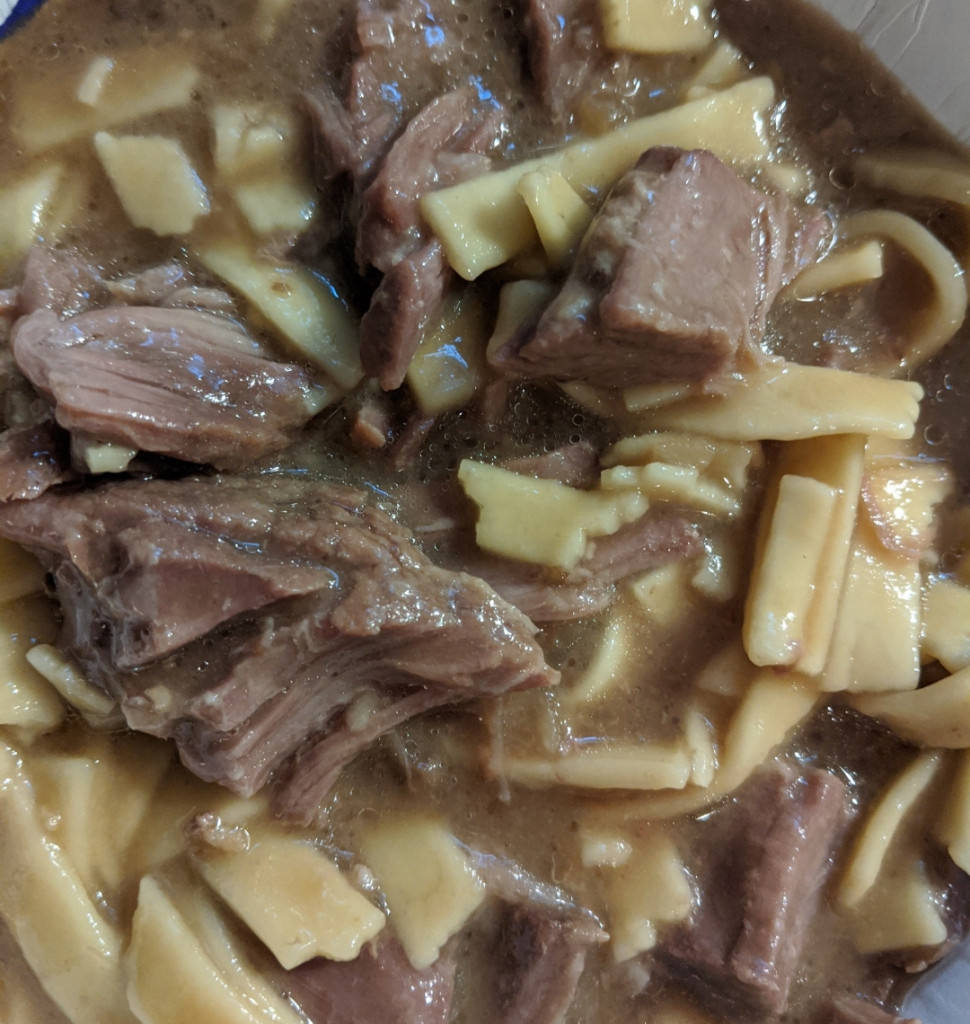 Best of all, you'll find that because it uses all dry ingredients (except for the beef) and is easily assembled in your slow cooker, it's an easy recipe with ingredients that travel and keep well in the pantry. Take a look below!
Beefy Noodle Soup
Ingredients:
3 lb beef chuck roast
1 26-oz Cream of Mushroom soup
2 32-oz beef broth
1 packet Beefy Onion soup mix
2 tsp minced garlic
1 package Amish egg noodles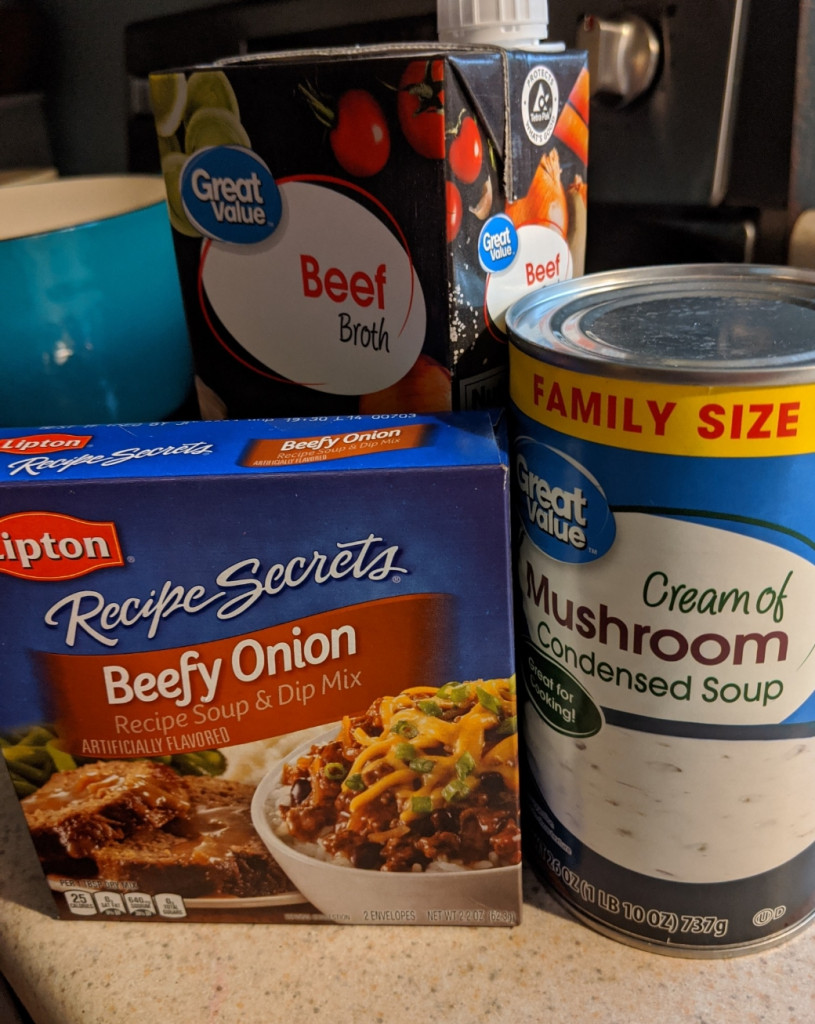 Kitchen tools you'll need:
Crock Pot
Crock Pot liner
Can opener
Large bowl
Whisk
Directions:
Line your Crock Pot with a liner.
Place beef roast in the Crock Pot.
Whisk together the soup, soup mix, garlic, and half of broth (just one carton) in a large bowl.
Pour mixture over roast in Crock Pot.
Cover and cook for 4 hours on high heat (or 6 hours on low heat).
Remove lid and and shred meat with a fork.
Add in entire package of egg noodles and remaining beef broth.
Reduce heat to low and cook for one hour or until noodles are tender.
One reason I love this camp recipe for beefy noodle soup is that I can quickly assemble it midmorning and supper is taken care of and off my mind! It's extremely easy and quick to throw together – which is another reason it's great for road trips! You don't need complicated recipes when camping. My criteria for camp meals are "filling, delicious, and easy" – this one definitely ticks all the boxes!
Planning your camp recipes and meals is only one part of getting ready for your road trip, though. If you have questions about our new and used RVs for sale or scheduling some RV service before you hit the road, we're here to help. Contact us today!